Some people are very fortunate and have local access to a well stocked aquarium, where they can buy the fish that they want to add to their collection.
Many people are not so fortunate, so have to rely on buying their tropical fish online.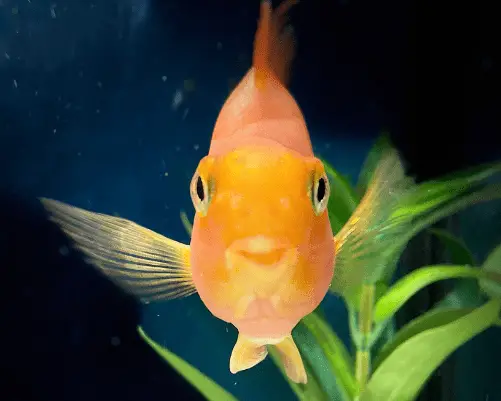 It is easy and convenient to buy tropical fish online, but only from the country where you live. It is illegal to buy tropical fish online from outside your own country.
I know that people have different views on how ethical it is to buy live fish online, and I can see both sides of the argument.
For some people, it can be really difficult to access them in person. They could be disabled and unable to travel, or could live in a very rural area, miles away from a aquarium.
I am lucky in that I live near to 3 aquariums. However, I have found over the past year, with the Pandemic, they have barely had any stock. This is another reason why people may decide to look online.
It is both illegal and immoral to buy tropical fish from a different country, whether from an online store or through a private sale. I have seen reports about people buying tropical fish through private breeders abroad, which in my opinion is awful behaviour!
Is it safe to buy tropical fish online?
It is safe to buy tropical fish online but you need to do your research first. Make sure you are using a reputable online aquarium.
The reputable online shops will clearly display how they pack and ship live fish.
There are laws in place to protect the welfare of fish being shipped live. These include:
Being transported in containers with correct temperature, water and oxygen levels for their individual species.
Only healthy fish being transported.
Transporting the fish to their destination as quickly as possible, and in a way that doesn't cause any unnecessary stress to the fish.
Only shipping companies that carry a Certificate of Competence is allowed to transport live tropical fish.
In the UK, there is only once carrier certified to do so, which is APC.
You can find more information about the code for transporting tropical fish in this document.
Another thing to consider when ordering fish online is that you only have a photograph to look at. These could also be a stock photograph and not the actual fish you are wanting to buy.
When going to an aquarium in person, you are able to look at how the fish is behaving in the tank. There could be warning signs that the fish may not be 100% healthy which you have no way of knowing when ordering online.
Is it cruel to ship live tropical fish?
Again, people have very different views on whether it is cruel to ship live tropical fish.
The one question I ask myself though, is how do the fish get to the aquariums in the first place? Yes, they are shipped from abroad. This is legal and is done under strict conditions, protected by worldwide and EU legislations.
If you want to know more about the conditions in which any fish you might decide to buy will be shipped, contact the company you are thinking of ordering from. Most online fish retailers have a section on their websites explaining their packaging processes.
How long can fish survive being shipped?
Any fish that are transported live, like with any other live species, have to be shipped in the most direct and quickest way possible. This gives the fish the best chance of survival.
There is no guarantee they will last the journey, but that also applies when going yourself to an aquarium to buy fish.
I live a quarter of a mile from my local aquarium. A few years back, I bought 10 Neon Tetras from there. I drove round and brought my son with me so he could hold them on the way back. Only 8 made it back alive. I know Neon Tetras can be a bit delicate, but hopefully you get my point.
Is it cheaper to buy tropical fish online?
It may be cheaper to buy tropical fish online rather than from a bricks and mortar store as overheads will obviously be lower.
You will find though that the shipping costs will cancel out any savings you might make on the cost of the fish.
I looked at 6 UK based online tropical fish retailers. The cheapest shipping I could find was £16.95.
There were two companies that offered free shipping, but only for orders over £100.
Two of the companies had a minimum order level as well.
Only buy from reputable companies!
Please don't be tempted to buy from any company that doesn't follow the law with regards to the sale and transportation of live fish.
There have been instances in the past where aquariums have been prosecuted for selling tropical fish and then posting them using Royal Mail, not telling them what is being shipped (as Royal Mail would refuse to accept them).
Not only is it cruel, the chances of the fish arriving still alive is very slim.
Where can I buy tropical fish online in the UK?
Out of the 6 companies that I researched, one of them – tropco.co.uk offers a 7 day guarantee on any tropical fish bought from them.
All of the companies stress on their websites that you must be in to receive the fish on the delivery day. Some of the companies will contact you once you have placed an order to ensure this.
The companies I looked at have a list of excluded postcodes where they are unable to deliver to (they all seem to be Scottish postcodes). This is because the shipping company is unable to guarantee next day delivery of livestock.
Whilst this may be annoying for people living in those areas, the welfare of the fish is the most important thing.
Another thing to be aware of when buying fish online is that if there is any extreme weather, for example, it's very cold or we are in the middle of a heatwave, the shipping company won't accept the fish until the temperature is more 'normal'. If this occurs, the companies will contact you to let you know.
Conclusion:
There are different reasons why people use an online store to buy tropical fish.
Just make sure you do your research first, to make sure the company you are buying from is reputable and is following the law with regards to the welfare of it's livestock.
Related Posts:
7 types of red fish you can buy.
7 types of orange fish that will brighten up your tank.